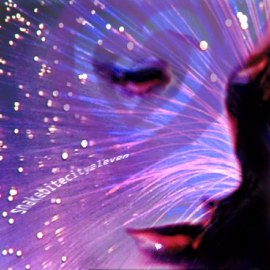 This time escaping the constraints of traditional guitar and drummer sounds in favour of less chartered (electronic) aural waters. Fusing punk urgency with the gadgetry of technology - a slightly different direction but without any rules. A general nod in the direction of electropop -europop- synthcore- experimental-digitalhardcore -electronic- trance - remember! no set rules though!! Release Date:27 January 2003
"volume 11 of this essential and cheap guide to bands you may never hear.22 tracks including riviera,meanwhile back in communist russia,david devant,motormark,schmoof,ciccone etc" ROUGH TRADE.com
Snakebite City Eleven - Various Artists (CD Only)
Release Date:Jan 2003 Distro by Shellshock
Snakebite City, described by Steve Lamacq as the "toilet circuit equivalent of a Shine album or best Album in the World", is a series of highly successful underground compilations selling largely by word of mouth via the fanzine network.
Previous vols have inc: The Crocketts Twist, The Samurai Seven, Bis, China Drum, Dweeb, Tiny Too , Oizone, Drugstore, Seafood, Midget , Posh, The High Fidelity, Jolt, The Flying Medallions, Action Spectacular.......... Due to Bluefire discovering bands quite early on there is a high interest taken by the music industry in Snakebite City and its regarded as an A&R tool.
All the compilations have had reviews in just about every fanzine plus some national press coverage inc: NME,The Guardian, Music Week, The Tip Sheet, Record Collector & The Big Issue. The last compilation, Snakebite City Nine, released in summer 2000 was Melody Maker album of the week. Extensive airplay (with the help of a respected radio plugger who helps us) includes Radio 1FM. BBC London Live, XFM, BBC World Service (inc: a 30 min Bluefire feature on Claire Sturgess show), SBN plus many small college/pirate/local stations.
The CD will be out available in the shops and by mail order for around £5.00. Approx 1000 are pressed and approx 250 of these wiil be sent to fanzines,press and plugged on the radio. Obviously a few copies will be put aside for bands,etc as well.
By being on SNAKEBITE CITY bands are guaranteed publicity and will pick up more fans as there area few hundred people out there who religiously buy Bluefire releases and many of these are active gig goers who check out the bands live and buy their stuff.
To be on it, you have to be invited! QUALITY CONTROL, and all that…). Basically, you donate a track, not necessarily exclusive, on CD and we will use it for Snakebite City Ten only and you are free to use it on any other releases as the recording and song remains your property. As the shops sell it for £5, take off VAT, retailer profit of 30% and then distributor cut of 30%, Bluefire gets about £2 per CD off the distributor so after manufacturing/promo/mailout costs there is little or profit so there are no royalties for being on the album