NUROTICA
Don't Let the Panic Show- CD Album Cat. No BLU28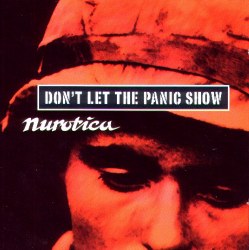 Release date: 19 May 2003
Distribution: Shellshock
Self assured three-piece nurotica release their debut album on 19 May 2003. nurotica is a celebration of individuality, an acknowledgement of the insecurities and nurosis that we all live in - the anger inside, the frustration of days and the joys of freedom.
The previous singles received airplay on daytime Radio 1 (Mark Radcliffe show) and Steve Lamacq's show, as well as on XFM, Kerrang Radio and Music Choice. Also a favourite on US radio stations Inc K-Roc.
Following on from packed out nights at The Garage, Dingwalls and Camden Palace, the band will be promoting the album with a 25-date UK tour. Details of these dates along with more information on the band can be found at
www.nurotica.co.uk
Lookout for the video of the "Very Close to Beautiful" single (taken from the album) on Kerrang TV and MTV2.
"Nurotica bleed art school cool, romance and ruin…. all together remarkable" KERRANG! Single of the Week (Jan 2003)
"Porno for Pyros with a self conscious artiness" THE GUARDIAN
"Nurotica are very close to beautiful brimming with atmosphere and frenzied edginess" ORGAN