Welcome to the Bluefiremusic web site.
Bluefiremusic Record Label and Gig Promoters

Bluefire is having a rest during much of 2004 while Paul Bluefire
takes some to time to develop his London picture website

New nurotica single out on Bluefire produced by Gordon Raphael
(he who produced The Strokes' platinum album "Is this It?)

Click on hearts for :

GREAT GUSSET REVIEW IN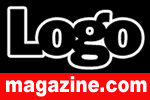 CLICK ON GUSSET ALBUM LINK ABOVE
nurotica album gets interesting review in recent edition of PENTHOUSE!!




Very Close to Beautiful

CD single on Bluefire




Release date: 2003

Distribution: Shellshock




Lookout for the video of the "Very Close to Beautiful" single

(taken from the album) on Kerrang TV and MTV2.




"Nurotica bleed art school cool, romance and ruin…. all together remarkable"

KERRANG! Single of the Week (Jan 2003)




"Porno for Pyros with a self conscious artiness" THE GUARDIAN




"Nurotica are very close to beautiful brimming with atmosphere and frenzied edginess" ORGAN




"intense and wired single from nurotica on blue fire.rumbling bass,pil esque drums and swathes of distressed metallic guitars to create the sound to an imaginative soundtrack " ROUGH TRADE.com







http://mysearch.looksmart.com